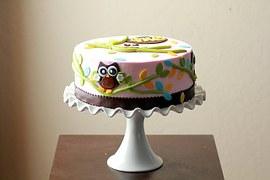 At my first baby shower, there were no cloth diapers in sight. Even though I asked for cloth diapers, nobody got me any. Probably because I wasn't being taken seriously. The looks I received from friends and family when I told them I wanted to cloth diaper matched their most common comment: "Yeah, that won't last long!" (Insert knowing chuckle of naivety here) They - like many - believed that cloth diapers meant prefolds with pins, getting your hands all poopy, and tons of extra laundry. The truth, I soon discovered, was much different (okay, maybe more laundry, but not TONS) than they - and even
I
- thought! If you are reading this blog post, then chances are you're already aware that there is a plethora of styles, colors, prints, and fabrics paving the glittery cloth diaper highway (picture it being similar to the yellow brick road... only with cloth diapers!), but how do you incorporate them into a baby shower? Easily! Here's a few ideas how:
Let's start with the Gift Registry
. Many online and in-store retailers of baby goods offer gift registries similar to those found on Target.com or through Babies 'R' Us. With a gift registry, you can make an organized list of everything that you need and want for your new baby (and for you, mamas!), and your friends and family can look up your registry, see what has already been purchased for you, and select what they want to purchase. Here is a list of some of the retailers that offer Gift Registries: Kelly's Closet -
http://www.kellyscloset.com/giftregistry_home.asp
Cotton Babies -
www.cottonbabies.com
Thanks Mama -
http://www.thanksmama.com/Articles.asp?ID=147
(via MyRegistry.com) Diaper Junction -
http://www.diaperjunction.com/giftregistry_home.asp
There are likely many others, but these are a few of the most popular, with the largest selections of baby, pregnancy, postpartum and mama products. Once the gift registry is taken care of, you can then focus on the actual baby shower! How do you incorporate cloth diapers at a baby shower? Here are a few suggestions:
The Cloth Diaper Cake
You've seen the Pinterest images of beautiful "cakes" made up of disposable diapers. Well imagine just how much
more
beautiful one would be if it was made with fluffy, colorful
cloth
diapers?!   The possibilities are endless, and can be combined with other New Baby Essentials like blankets, bibs, teeny hats or itty bitty baby shoes (which are not really
essential
, but so friggin' cute!).
Cloth Diaper Games
We played this game at my baby shower with disposable diapers, and the concept was totally gross, but pretty hilarious. So you take three or four diapers, melt three or four candy bars separately, then pour the candy (poop) mixture into each diaper. You pass the diapers around and each attendee has to guess what candy bar is in each diaper. As I'm writing this, I'm thinking that maybe it wouldn't be such a good idea to put melted candy bars into new cloth diapers, but you could just grab some "well-loved" used CDs at your local consignment shop, or off of
www.diaperswappers.com
and go for it! :D There are other games and activities you could incorporate cloth diapers into, of course,  like seeing who can diaper a wiggly  balloon the quickest, "Pin the Prefold," and - okay so this doesn't really have to do with cloth diapers, and it could make you blush, but.... Pin the Sperm on the Ovary! Yes... that really is a game. And honestly, it sounds like hilariously awesome!
https://s-media-cache-ak0.pinimg.com/originals/4f/da/42/4fda42620b3cb723c6603f3ba3a6c1c0.jpg
Door Prizes
It is common at most baby showers to have some sort of door prize determined by a random luck of the draw. At mine, there were numbers written on the bottom of everyone's plate, and before everyone left a number was drawn out of a bowl and whoever had that number on their plate won the prize. That's fun, but while perusing the vast expanse of baby shower ideas on Pinterest, I found the following which would be way more fun (and too cute)!
https://www.pinterest.com/pin/74872412529037722/
"Cut out little diaper shapes from some cloth, smear one or two with a little chocolate, and safety pin shut. Pass out for your guests to wear and have them check their diaper right before they leave. Whoever has a soiled diaper wins a prize!" Have you ever been to a baby shower where cloth diapers were given and/or featured? What kinds of other ideas can you come up with to incorporate cloth? Our Resident Mom -  Lindsay Lewis